Message From the President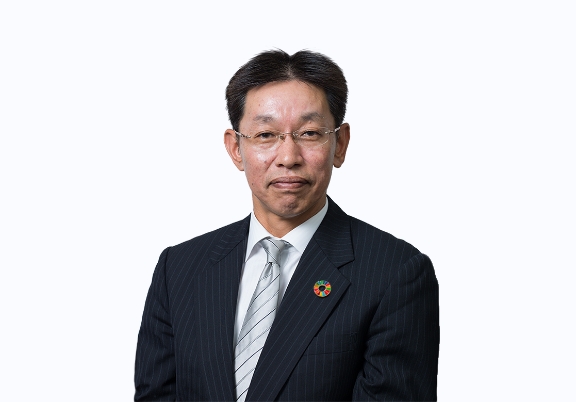 President and Representative Director
Tsunenori Sato
Thank you for your continued support and encouragement.
We have continued providing solutions to a wide range of customers centered around regional financial institutions, regional governments, rural department stores and other organizations deep-rooted in regional communities ever since our establishment in 1972. In particular, our auto-call system, which was developed in 1983 as Japan's first system for issuing demands for outstanding credit, has enabled us to garner an overwhelming share of the market for debt collection systems used by financial institutions.
In recent years, we have continued to provide solutions optimized in alignment with the times, including our various DX (Digital Transformation) solutions that support operational reform and increased work efficiency for our customers, non-contact cashless payment solutions, and solutions that make the most effective use of blockchain and other new technologies.
And, ITFOR will celebrate its 50th anniversary since its establishment in 2022. Amid enormous social change, we are currently reviewing the stance that we should take as a company in ten years, thirty years and fifty years from now, and have upgraded our corporate philosophy to "Providing moving experiences and encouraging smiling faces with the power of empathy." We will make the best possible use of the knowhow and technologies that we have accumulated over the course of 50 years since our establishment to continue to grow and evolve together with our customers while standing in the shoes of everyone we encounter to provide even greater support for regional communities and our clients. This will enable us to contribute to regional revitalization, which I believe will allow us to continue supplying a society that overflows with emotional experiences and smiling faces.
All of ITFOR's executives and employees will come together with new determination to work even harder to ensure that we receive the trust and satisfaction of as many customers as possible from now on.
I look forward to receiving your continued support in the future.